Planning a wedding is one of the most stressful things a couple will do together, short of raising children or starting a business. What most couples don't consider while planning their wedding is that marriage essentially is a business partnership. Like business partners, married couples share assets, pay bills, make money, and invest for the future together.
Family law attorneys in Bend, Oregon can help couples build a plan for their future like they would a business plan, laying out the legal framework for how assets will be distributed and used in the future, come what may. Let's take a closer look at some of the ins and outs of family law:
What Is Family Law?
'Family law' is a specialized legal field that manages matters such as prenuptial agreements, divorce, custody agreements, paternity disputes, adoption, etc.
Why Talk To a Family Law Attorney?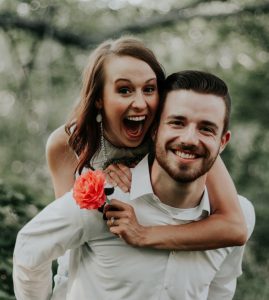 People seek advice from family law attorneys for a wide variety of reasons, and not all negative or stressful. In many cases, preemptive planning and seeking the advice of legal counsel before entering into a marriage or parental partnership can help reduce difficulty down the road. While no one wants to think about the potential for divorce or what might happen to your children should you pass away, setting up a legal safeguard can guarantee you never have to worry about it again.
The family law attorneys at Francis Hansen & Martin LLP are also able to help settle legal disputes regarding custody, division of assets following separation or divorce, child support allocation, and similar issues requiring legal input and advice.
How To Find a Family Law Attorney
Whether you need a family law attorney to help you plan your future, or are seeking legal advice in the midst of a difficult family situation, reach out to the team at Francis Hansen & Martin LLP. Central Oregon's premier full-service law firm, Francis Hansen & Martin offers clients a safe, understanding environment in which to resolve their legal woes. We understand that family law can be highly emotional and sensitive, and endeavor to provide high-level legal services with compassion.
Learn more about family law on the Francis Hansen & Martin blog, or contact us to get in touch about your legal needs.