Have you been considering making a trust but you're unsure where to start or what to include? Not to worry, the attorneys at Francis Hansen and Martin LLP we specialize in trusts and can help you every step of the way! Check out our top five things to include in your living trust.
Establish your successor
When you establish a trust you are the trustee. However, if something should happen to you where you become incapacitated or deceased someone needs to be appointed to manage your trust appropriately. Usually this is a person that is related to you such as a spouse or child. If no such relationship is available you may even select an institution to carry out your trust for you.
Determine the type of trust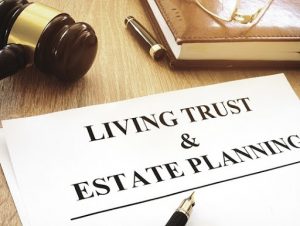 Determining the type of trust will help set you up for success. Are you single and needing a trust for yourself and your belongings, or are you married and needing something for joint coverage like a shared trust? Additionally, if you are married you can forego a joint trust and create an individual trust for yourself and your spouse can opt for the same. These are important questions that need to be considered before creating your trust.
What items need to be transferred to your trust
It's important to take an objective look at your assets to determine what to include in your trust. Bank accounts are a great place to start. Transferring your bank account creates a safeguard for you as it ensures that whether you are deceased or incapcitated your successor will be able to manage these accounts. If you do not transfer your bank account and are incapacitated but not deceased the manager of the trust will not be able to access the accounts unless a power of attorney has been established. Along with bank accounts, consider transferring accounts with large sums of money for similar reasons. Include items that would go to probate if they were not included in your trust like your home, jewelry, furniture, expensive keepsakes and the like. A major item to leave out of your trust is your life insurance policies as these are paid directly to the beneficiaries upon death.
Transfer property to your trust
This step is critical to your trust and unfortunately, is neglected far too often. Your trust is only a legal document once it is funded. This means that any houses you own must be quit-claimed to the trust, as well as bank accounts, and car titles.
Seek legal counsel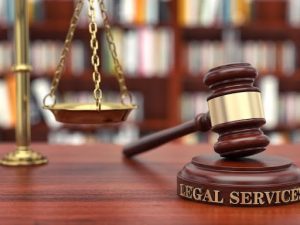 One of the very first steps you should take is to seek the advice of an attorney. Creating a trust is no easy feat and with all the intricacies it's essential to seek legal advice. Finding an attorney to help you establish your trust will ensure it's efficacy and legitimacy. The attorney's at our Bend, Oregon office are not only knowledgeable with trusts and estate planning but also experienced.
We know that making a trust may seem overwhelming or foreign to you, and that's why Francis Hansen and Martin LLP will be hands on to help you! Stop by the office in Bend, Oregon or give us a call today, or even send us a contact request to chat with us one on one!